KOMPSAT 3A launched
Mercredi, décembre 16, 2015

KOMPSAT 3A Satellite was launched in March 25, 2015. The main optical instrument of the satellite was developed by Korea Aerospace Research Institute (KARI), with the same design as the o [...]

Read More
Happy birthday Thales SESO!
Lundi, novembre 30, 2015

At the beginning of the summer, Thales SESO, based in Aix-en-Provence, celebrated its half-century of existence. Thales SESO began its life as an expert in the polishing of optical pieces [...]

Read More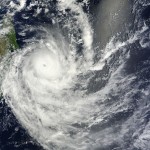 Thales SESO on board PLEIADES Satellites launched in 2011 and 2012
Lundi, février 16, 2015

All optical components with their mechanical flexures (Mirrors M1, M2, M3 and M4) and focal plane separator were designed, manufactured and qualified by THALES SESO.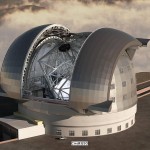 LAM inauguration of technologic platform POLARIS
Mercredi, décembre 10, 2014

Thales SESO participated to the LAM inauguration of technologic platform on September 19th 2014. One of this platform POLARIS is dedicated to polishing. The originality is that polishing [...]

Read More
worlwide presence
To improve our position in the US and Asia we partnered with local subsidiaries of Thales.
 
Read More